Introducing Fast Bokeh OpenFX Beta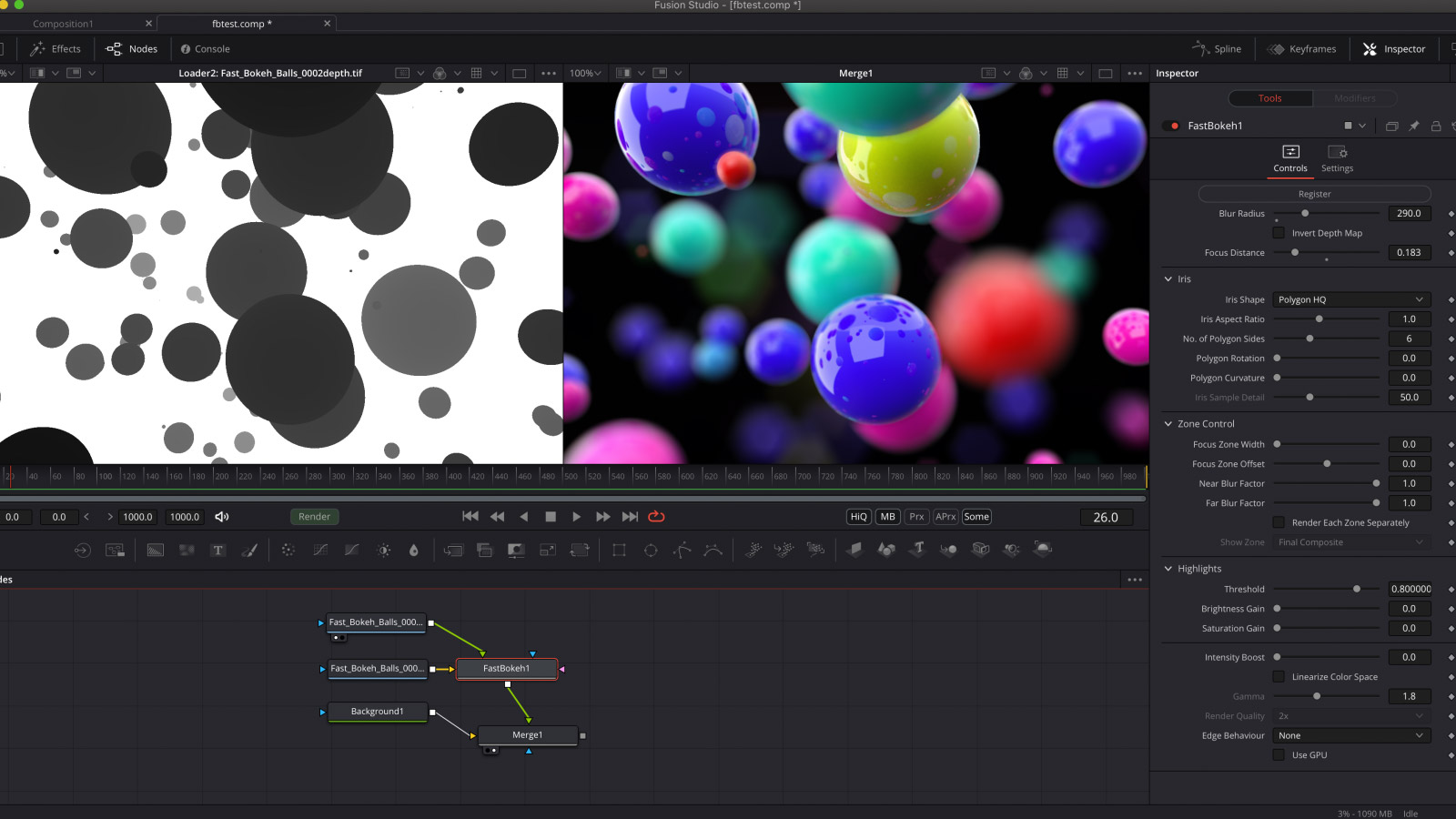 We're very excited to announce Fast Bokeh beta for OpenFX host applications like Black Magic Design Fusion Studio. It's an open beta so everyone can download, try it out. If you have any feedback, please do contact us.
Download
Update: The beta is officially over and you can download a full commercial version here
Fast Bokeh for OpenFX →
Install
After unzipping the files, place the plugin files in the OpenFX plugin location in your machine. It's usually the following.
macOS: /Library/OFX/Plugins/
Windows: C:\Program Files\Common Files\OFX\Plugins
FAQ
Will it work on all OpenFX hosts?
May be. It's designed & tested with Fusion Studio 17. If your host application is having issues, please let us know.
Is it functionally identical to AE version?
They're almost identical. The only difference is not being able to pick the focus depth using a Point picker and no Iris/Zone Preview in the Effect Controls.
What are the beta restrictions?
Beta versions are fully functional. But it's still subject to our EULA.
Can I use it in a commercial project?
Yes. But we recommend caution, since it's a beta program you might experience issues.
When will the beta expire?
The current beta version will expire Nov 30 2021. After that, the plugin renders a watermark.
Is there a Linux version?
Currently only macOS and Windows are supported.
Does the plug-in use GPU?
GPU acceleration is optional. The plug-in doesn't use the host application's native GPU render pipeline yet.
Documentation
You can refer to the docs of the AE version for now - Fast Bokeh Documentation.
I have some feedback or thoughts.
Feel free to contact us.