Aura v1.1 - Dots & Color Maps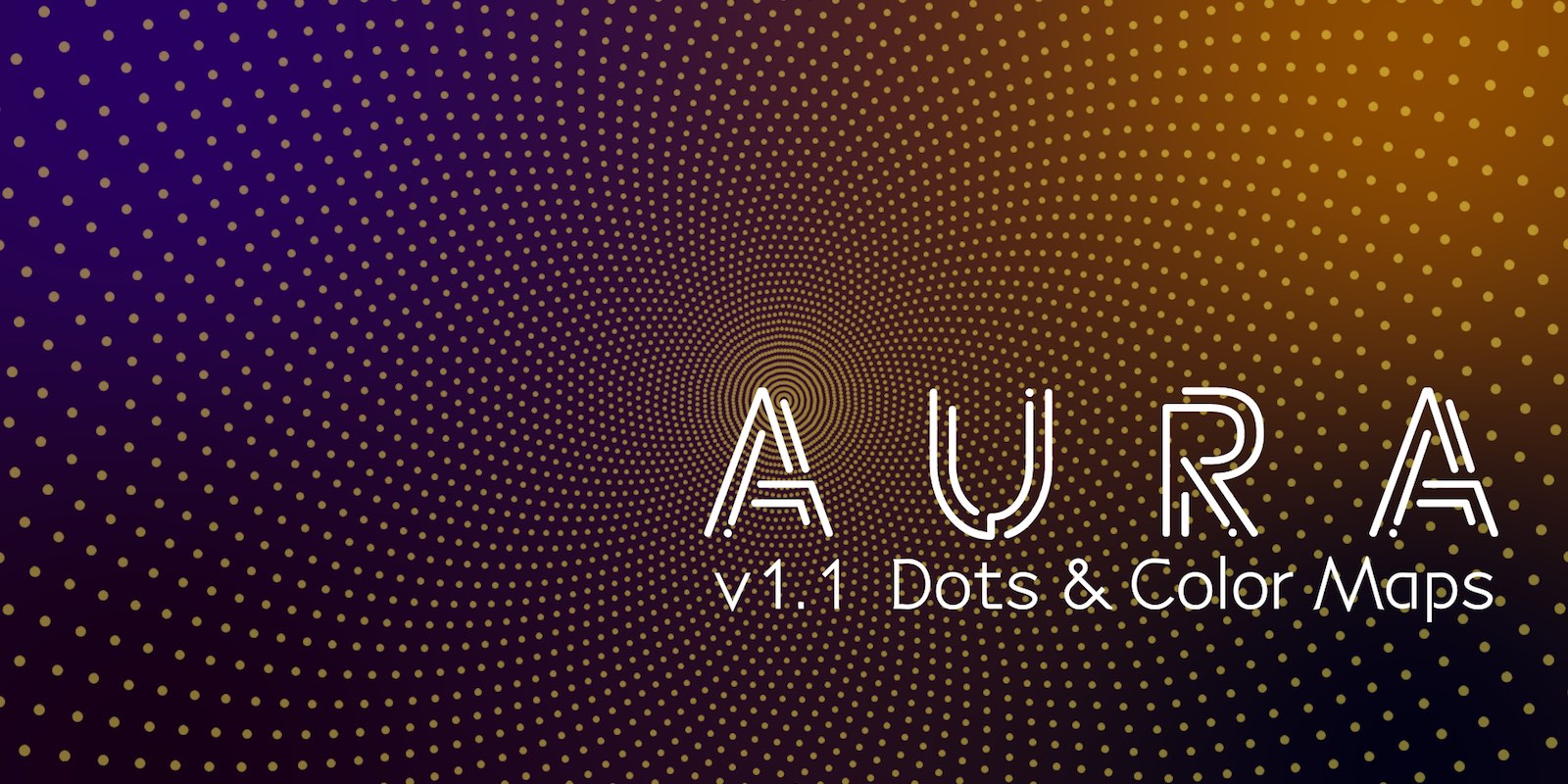 Aura v1.1 is available for download now and this update mainly adds two new features. Dots Render Mode and support for Color Maps. Even though one of the main goals of Aura was to avoid drawing points all over the place, after the release the most popular feature request by far had been to add support for rendering the waves as 'Dots'.
The Color Maps feature enables you to use a custom layer to drive the colors of the waves instead of using a Color Gradient. This also enables the user to animate the Color layer maps over time and create interesting visuals.
There is also a new Gradient Position setting that allows you to set the position of the gradient based on the absolute age of each wave or relative to the ages of all waves currently being rendered.
This is a free update to all existing users, so head on to the product page download the new version and try it out yourself!